Thank you for your interest in supporting our Medical Outreach Team!
Below is our current over the counter medical supply needs for our upcoming Oct 7th-10th trip. You may drop off donations at The Loft Coffee House Tues-Fri 7am-2pm, Sat 7am-11:30am or Riverside Community Church on Sunday mornings. In lieu of supplies, you may send a monetary donation that will help us purchase the necessary items that are needed to help fulfill the mission.
Online-
https://connect2riverside.churchcenter.com/giving
First click on "Tithes and Offers", then from the drop down menu Select "Honduras Income" to designate the donation correctly.
Mail-
Riverside Community Church
20540 Hwy 46W Ste 115
PMB 417
Spring Branch, TX 78070
Please enclose a note indicating a donation for Honduras medical supplies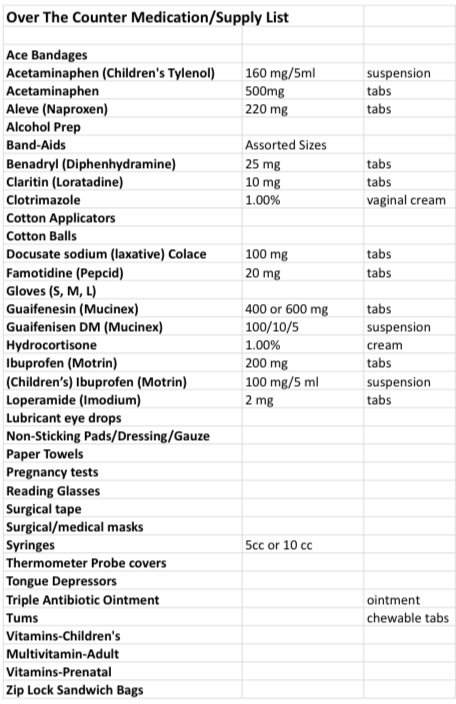 Why Honduras?
"Not One Forgotten"
The heart behind all that Sparrow Missions does is found in Luke 12:6-7 where Jesus shares the love and care God has for every one of his children. They are pouring into the next generation in some of the most impoverished areas of San Pedro Sula.
We have an amazing opportunity to partner with Sparrow Missions and provide Medical Care in conjunction with a PA who has worked with them previously along with local team members. The invitation for everyone going on this trip is to live life on mission by sacrificially giving it away to others!
When? Oct 7-10, 2021
Who? All Adults with a valid Passport and must follow Covid guidelines established by CDC and Sparrow Missions
Where? We're working with a fantastic group called Sparrow Missions. You can learn more about them by going to https://sparrowmissions.com/
Please complete the following form if you would like to receive information about our upcoming Honduras Adult Outreach Trip.
Interested in joining the team?
Fill out the form below and someone will be in touch shortly.